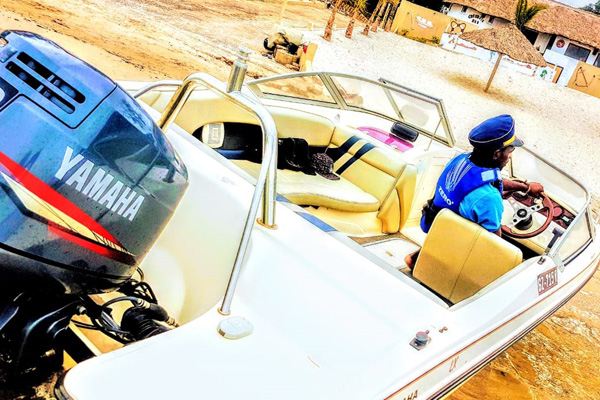 Internal (Lodge) & External Service ProvidersA variety of fun activities and water sports
The nearby lagoon provides holiday makers for a fun holiday with lots of activities to enjoy.
Boat Trips & Sunset Cruises
Experience magnifique sunset cruises and boat trips to the lagoon mouth with the lodge (Ossanzaia Bilene Lodge) power boat.
Water Sports
Enjoy a variety of fun activities and water sports to do in Bilene, include: Jet Skiing, Kite surfing, Kayaking, Snorkeling, Windsurfing, Parasailing, Canoeing, Volleyball and more. The lagoon is shallow and the waters are calm, making it safe for swimmers which is ideal for parents and families who have small kids.
4×4 and quad biking trails
Enjoy a scenic drive through and around the edge of the entire Lagoon. The surrounding area of Bilene is also scored with many dirt roads leading to and from different beaches, lagoons nearby, villages nearby, up to the Limpopo River Mouth of Xai Xai beach and beyond.
Deep Sea Fishing
Fishing enthusiasts will be delighted to hear that Bilene gives anglers the option to not only go Deep Sea Fishing, but to also exploit their fishing skills within the Lagoon and on a number fresh water lakes North and South of Bilene, including unspoiled lakes such as Lake Sauce, Lake Gire, Lake Chissura and Lake Pab. A scenic 4×4 or Quad Bike drive is all that's needed to get to these lakes.
BOAT TRIPS RATES
Advanced booking required. Prices are for
the entire boat. 5 people max. Time
extensions will be charged for.
| | |
| --- | --- |
| Around the lagoon (per hour) | MZN3000 |
| To lagoon mouth (1 hour session) | MZN2500 |
| To otherside Restaurant (Flip Flop or Nhabanga) (per 2 hours) | MZN3500 |
| Sunset Cruise (per 3 hours) | MZN5000 |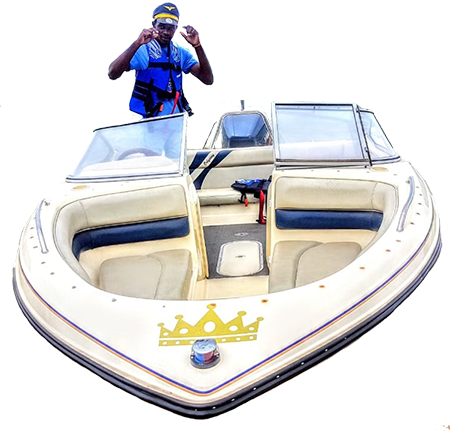 WATER ACTIVITY PRICES
Most of activities requires advanced booking. Note: For some of activities we have external service providers and external operators
Snorkeling
Two Hours Event
MZN4000
Windsurfing
One Hour
MZN400
Kite Surfing
External operator
Price on application
Jet Skiing
Price on application
Water Skiing
15 minutes
MZN1200
Canoes
One hour
MZN200
Tubes
20 minutes
MZN1000
Deep Sea Fishing
One Full Day Event
MZN9500
Guided Tour
Half Day Event
Price on Application